Sell the Government
Back to the
American People
In the words of Thomas Frank (Harper's Magazine) as broadcast on NPR:

"One of the criticisms of Washington that you hear all the time is that if only the federal government was run more like a business, then it wouldn't be so awful and so dreadful. Well, we thought about it. One of the things that the federal government would do if it was run by, like a business, is it would advertise. It wouldn't let its brand get run down in the way that -I mean, the federal government is uniquely unpopular."

Your Challenge:
Make the advertising campaign that would " rebrand" the US government and restore the loyalty of the American people to that brand. You could make a series of 2-minute ads – think of the Mac-PC ads – in which case you would make a minimum of 5 commercials. Or, you could make an infomercial that is at least 10 minutes long.
You will work with a group of people in class to create your media blitz. The commercials you create will be screened by me and then uploaded to YouTube – our goal: create the viral video that will get our informed message out to a wide audience.
The Process:
Periodically throughout the semester we will stop to reflect on what we are studying and learning; we will collect our ideas about what has been forgotten by our audience and brainstorm ways to remind them. You will collect images, audio and video clips that you think support your message. You may add to your collection and reflection at any time – not just when we do so as a class. Commercial elements to consider: soundtrack, voiceovers, images, video, slogans and jingles; anything else?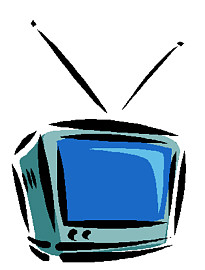 Important: as you collect material you MUST keep an annotated bibliography of sources. In your commercial you must cite your sources. When collecting images, add " public domain" to your search terms to find images you can use without copyright infringement. You must have a " paper trail" of the stages of creating your commercial(s). The trail can be digital, but it must be traceable. In addition to the collection of sources, you will write out the script (or transcript) of your commercials including a written explanation of the rationale behind your plan and submit it for review and feedback. I am the Advertising Agency Account Executive; if you can't sell your plan to me, I won't fund it!
The Schedule:
Mid-May we will form groups and allocate 1 or 2 days per cycle to planning your commercial. Each group must draft a comprehensive Treatment (including your bibliography) of each commercial and submit it to me for review BEFORE you begin assembling your commercial(s).
June 1 final production will begin.
June 9 commercials are DUE for my screening and upload
See the May and June calendars for the specific timeline and preliminary exercises
Examining Ads: Mac-PC
Rebranding: Chrysler and Detroit
Exam Week:
We will watch the videos